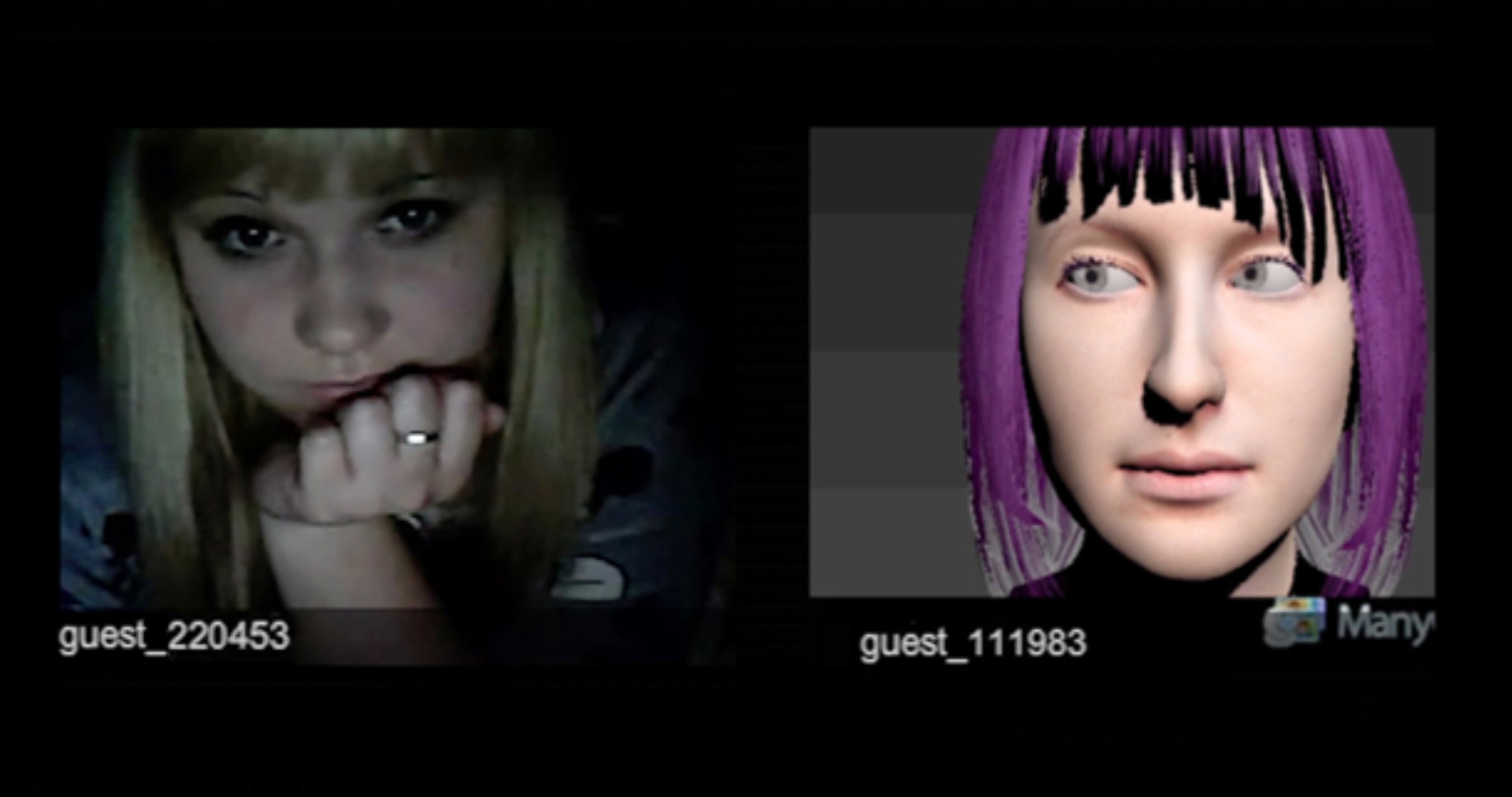 The video work Avatar Roulette is a live-video recording, featuring original 3D animations. For this work, I have created a 3D render of my face, which I then rendered in video into a few basic human expressions. In other words, the beginning of my Avatar.

After logging in to various Chat Roulette sites, which offer the user a vis-a-vis encounter with a random stranger, I displayed this Avatar as her videocam face.

Following this, many users (The rough majority of which is male) has 'skipped' a conversation, while others suspected there is another male behind the female-looking avatar. Other prevalent approach was that of suggesting the avatar would show the rest of her 'body'.

However, when the user in the encounter would be a female, I have been able to conduct a longer conversation, often leading to mutual voyeurism, with female users actively mimicking the Avatar's expressions.
︎ More photos: